You Imagine, We Realize
Social responsibility project competition, first of its kind in terms of size in Turkey/p>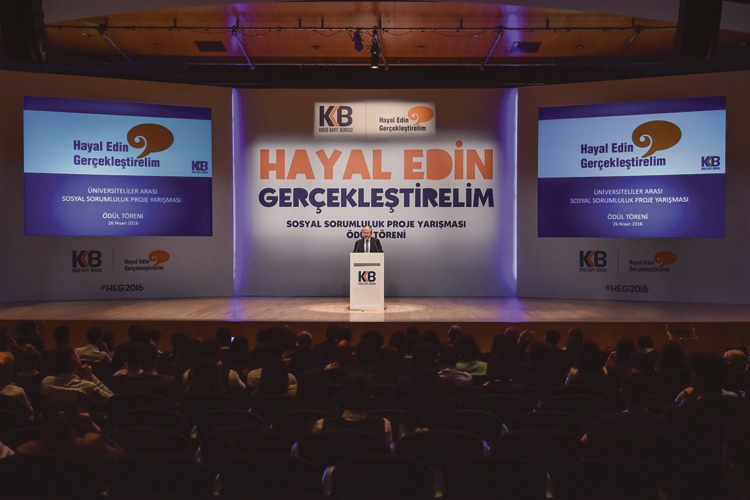 Social responsibility project competition, first of its kind in terms of size in Turkey
"You Imagine, We Realize" social responsibility project ideas competition, which became a tradition since 2014, offers a project pool to those organizations who would like to realize social responsibility projects and who are willing to allocate resources for them. Furthermore, the competition improves the social responsibility awareness of KKB employees. Undergraduate, graduate and post graduate students across Turkey attend the competition with very special projects in six categories: environment, education, Findeks financial literacy, culture and art, health and sports, and societal. All these original and innovative social responsibility projects are evaluated by eminent jury members, all experts in their own areas, and compiled in the "KKB Social Responsibility Projects" book, then distributed to all relevant businesses and institutions in Turkey.
For more detailed information on the competition;
OFFICIAL WEB SITE
Accomplished Projects
Projects, that were awarded at the "You Imagine, We Realize" social responsibility project ideas competition, are materialized one by one.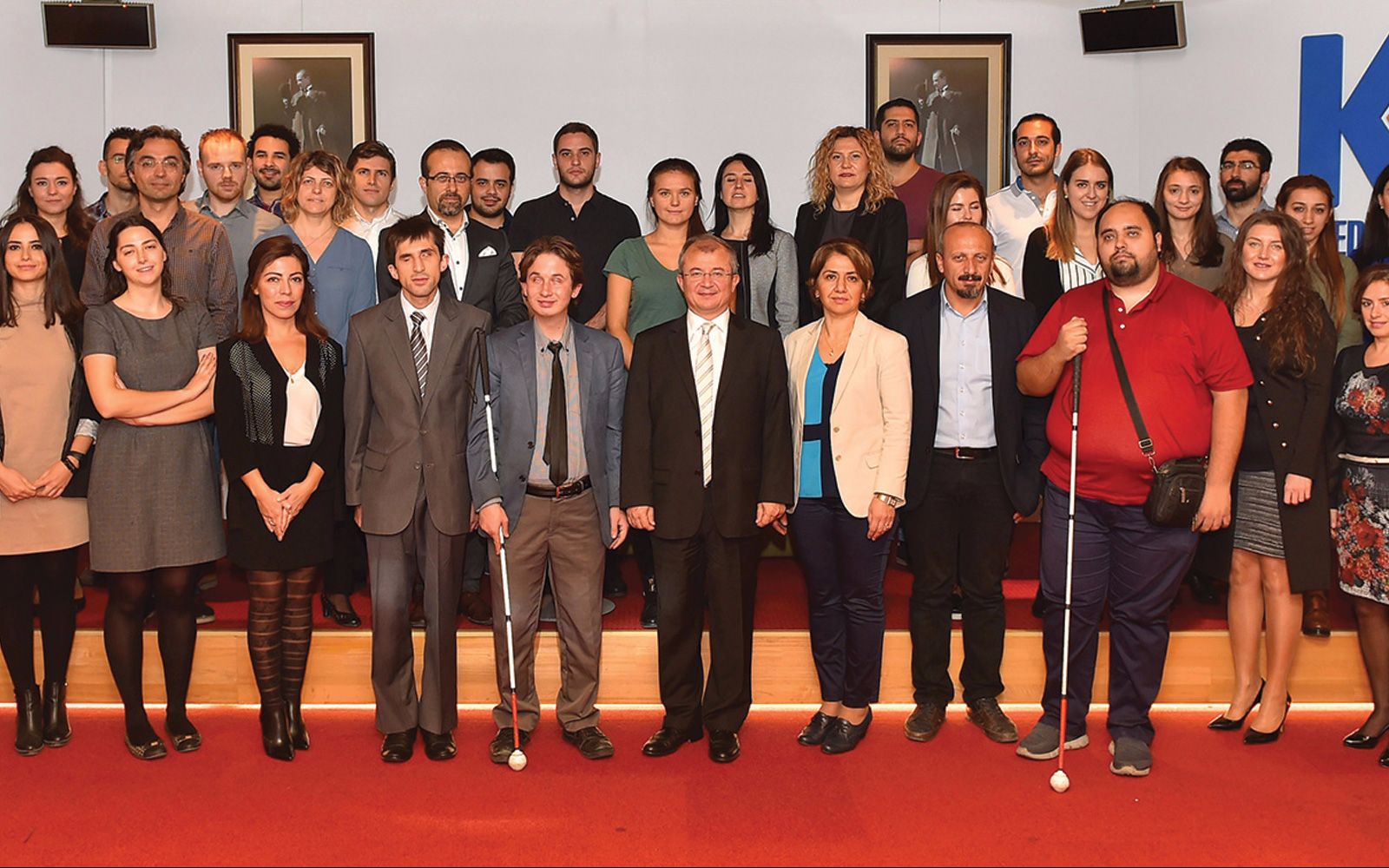 Audio Question Bank Project
At the "You Imagine, We Realize 2016" competition Education category, Emre Taşgın's "Audio Question Bank" project received the highest score and came first. The project aims to create personal, vocational and academic education environment based on equal opportunities for visually-impaired individuals by offering voice over of current test books and question banks prepared for exams such as YGS (Higher education Entrance Exam) and LYS (Bachelor Placement Exam). KKB, in collaboration with Association of Visually Impaired in Education (EGED) and Istanbul University Head Office of Library and Documentation Disability Information Center, continues to vocalize question banks with a dedicated team consisting of volunteering employees. ul Üniversitesi Kütüphane ve Dokümantasyon Daire Başkanlığı Engelsiz Bilgi Merkezi iş birliği ile projenin hayata geçirilmesi adına gönüllü çalışanlarının oluşturduğu bir ekip ile soru bankası seslendirmelerini gerçekleştirmeye devam ediyor.
VIEW PROJECT BOOK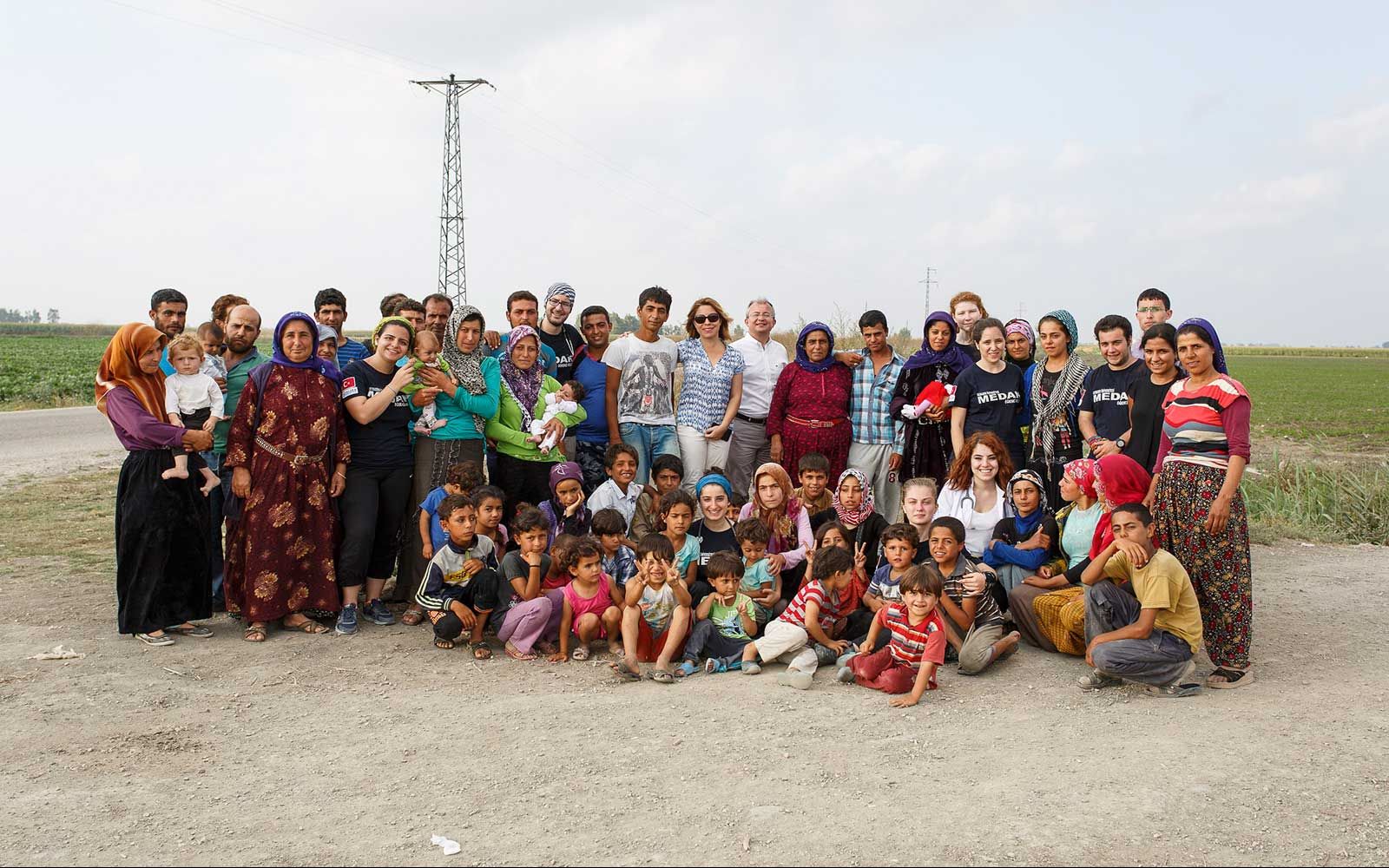 "If You Are There, So Are We" Project
In the second period of "You Imagine, We Realize" Social Responsibility Project Competition, a group of students from Acıbadem University Faculty of Medicine won the Grand Prize by earning the highest score. "If you Are There, So Are We" project represented by Sılasu Arıkan and Pırıl Yıldız is about making seasonal agriculture workers undergo medical screening and providing medical support to them, accordingly.
VIEW PROJECT BOOK
Social Responsibility Projects Book
Top ten projects in every category of the "You Imagine, We Realize" project are compiled in the KKB Social Responsibility Projects book.